May The Fourth Be With You - Dynamo Point Attractors With Images
In this example we are using the 4th of May to look at how point attractors images can be used within Dynamo for Revit. Beyond a fun experiment, this has a very real application in the example of perforated panels in architecture or decorative walls.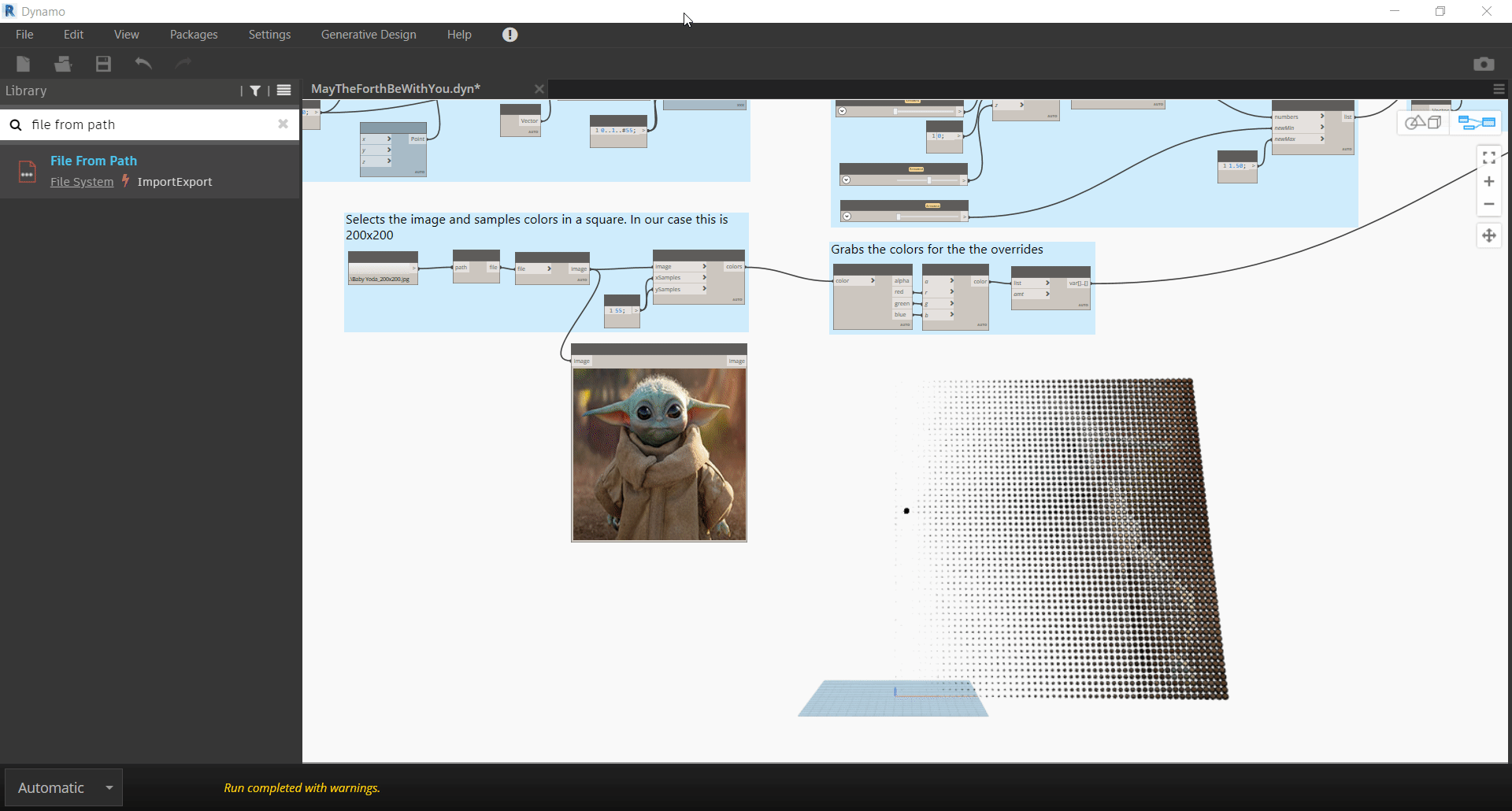 First we need to generate the points the image will map to
Next, we will create the point to attract to as well as remap range. This will be helpful to control the maximium diameter of our circles.
Creates Circle Geometry
Select image from file path and coordine pixels/ratio
Map your colors and flatten them.
Apply color to circles
And boom, you have a point attractor script with an image.
Here is a screen shot of the script in it's entirety.
About the Author
Bill Allen
President, EvolveLAB
Bill Allen is CEO, and President of EvolveLAB, Disrupt Repeat, and On Point Scans. These firms synergistically help Architects, Engineers, and Contractors optimize the built environment. He has over 15 years of experience managing technology for buildings in the AEC industry for cutting edge firms. Bill Allen has been a keynote speaker as well as featured speaker at multiple events, and has the most watched Autodesk University talk ever "The Future of BIM is NOT BIM, And It's Coming Faster Than You Think". Bill has also co-founded the non-profit The Bare Roots Foundation.